This custom-designed rotational pick and delivery cart is useful in narrow-aisle elevated pick operations and for tight in-plant delivery locations. It features a four-shelf design with 1500 lb total capacity (200 lb capacity per half-shelf), two movable shelves per side, optional pullout shelves, 8" x 2" wheels, retractable tow bar, auto release jaw hitch, 900 soft detents, boxed fork pockets and picker safety block.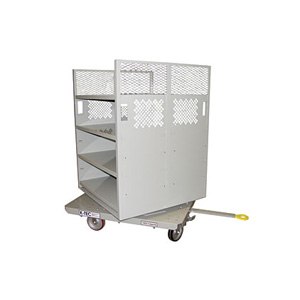 Visit www.ktecinc.com.
KINETIC TECHNOLOGIES INC.