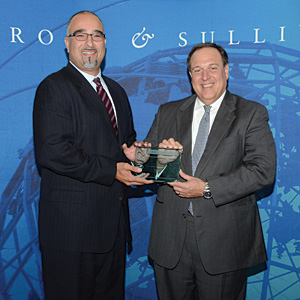 Walter Bonnett (left), PSG's VP Marketing, receiving the award from Art Robbins, President of Frost & Sullivan's North American operations
OAKBROOK TERRACE, IL – Pump Solutions Group (PSG), a business unit within Dover Corp. that produces positive displacement pumps and related technologies, has been awarded Frost & Sullivan's 2012 Global Growth Excellence Award in the Positive Displacement Pumps market.
Frost & Sullivan, a global research organization, praised PSG for its efforts over the past year, which include setting up manufacturing facilities in China and India to deliver global products at local prices. In addition, PSG acquired RedScrew Pumps in China and Quattroflow in Germany to expand into the chemical, oil and gas, and hygienic markets. In March, PSG completed its acquisition of Maag, a global manufacturer of gear pumps with a strong focus on emerging regions.
 The group opened a new manufacturing facility in Shanghai, China, in November. Located in the Shanghai suburb of Lingang, the facility includes pump manufacturing and testing, a hydraulic lab for on-site product testing, a 30-seat training room for instruction and education, and a product showroom.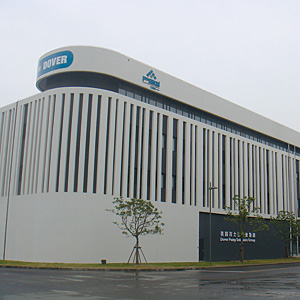 PSG's new facility in Shanghai