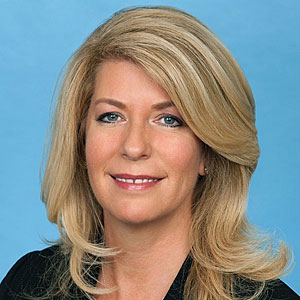 As we enter our second year of business operations under the unfortunate auspice known as the Covid-19 pandemic, it's beginning to feel like there is hope on the horizon that some semblance of the business lives we knew before may return with the onset of vaccine accessibility.
But the reality is that life in the specialty chemicals industry and its related formulated segments is very different from what we all considered normal prior to March, 2020. Many have not returned to offices or labs in nearly a year. For just about all, business travel has come to a halt. The conversations we do have and the conferences we attend are either by telephone or web-enabled service. There is no sense of a person's height or girth in our current world; we are all reduced to talking heads with interesting and often-changing backgrounds.
For me, what I miss most is the opportunity for spontaneity. The act of being in the same place at the same time, without a set meeting; the act of catching up with former colleagues or clients while attending a conference or perhaps while passing in an airport; the watercooler happenstance meetings that lead to a casual lunch and then progress to a business meeting. The value of these conversations has vanished and it's affecting all of us, whether you like to admit it or not. Spontaneous conversation and ensuing collaboration must now be planned. Ideas, anyone?
When Was the Last Time You Went to a Conference?
The ChemQuest Group is recognized as an industry authority based on our expertise in specialty chemicals. I recall one of the last industry conferences I attended in late 2019, where we posted a sign on our tabletop booth, printed in the familiar font of the Peanuts™ gang, "The Doctor is In," a reference to Lucy's psychiatric booth in the beloved comic strip. So many people stopped, at first to smile, then to laugh and then to talk.
And next came introductions, which led to discussions of ideas and setting time for follow-up conversations, which resulted in actionable items and eventually collaboration, which followed a path to education and eventually making money.
How can we bring back the art of conversation that leads to the land of opportunity while living in an isolated world? What's working for you right now?
Make the Effort to Reach Outside of Your Pandemic Box
One answer is to be intentional about making time to talk to people with knowledge that will help you move forward in your business plan — people who operate at different places in the value chain, such as:
• Your supplier — in addition to the distributor who normally visits you — talk to the company that actually makes the material you use.
• Your customer's customer — beyond the formulator you sell to, either to the contractor who uses the material, or the customer service representative at the industrial supply store or home center.
• The consultant your firm used a few years ago, someone like me, who keeps my pulse on the industries I serve, even when grounded during a pandemic.
These conversations bring value and ideas, they uncover unmet needs and industry trends. Even if you're not ready to invest in a specific project, the benefits gained from a spontaneous conversation greatly outweigh the limits caused by the pandemic. It happened to me just today, when a former client texted to ask if I had time for an impromptu chat and minutes later, we were on the phone. Thirty minutes later, after telling me how much he missed the opportunity to talk with internal and external colleagues like he used to, we hung up. He thanked me for the insight I provided to help him determine how to prove his business theory, and he learned of a resource we can offer that he was unaware of. That's a win-win for both of us, and ultimately for the industry we serve. Thanks for reaching out, Tim!