By Maria Lamorey, Commercial Manager for General Finishes, PPG, Pittsburgh, PA
The demand for direct-to-consumer shipping has soared in the wake of the COVID-19 pandemic.
In fact, according to Adobe Analytics, U.S. e-commerce sales rose 42% last year from 2019. With e-commerce growing and COVID-19 safety protocols still in place, companies are evaluating how to optimize warehouse infrastructures.
Storage racks and shelving play an integral role in the operations of a warehouse. While the floorplan design and arrangement of shelving fuels efficiency, the actual racks themselves need consideration as well.
For instance, the type and structure of a rack depends on multiple variables, including weight of materials, forklift operations and even warehouse temperature. Even the smallest oversight can result in injuries. The Occupational Safety and Health Administration (OSHA) cites warehouse workplaces as one of the highest-risk environments and failing storage racks are a contributing factor.
Coatings are an important and commonly overlooked component of that warehousing infrastructure in this growing ecommerce market. As more warehouses turn to robotics and automation to increase efficiency, it's crucial for shelving and racking manufacturers to select coatings that will stand up to the daily wear-and-tear of servicing and managing their inventories.
Corrosion Prevention
Warehouses don't replace entire racking and shelving units often, but they should be checked on an annual basis. Signs to look for include cracked beams, corrosion, dents and unleveled racks. Metal components corrode for any number of reasons, including continuous or repeated exposure to elevated temperatures and humidity, damaging pH (acid) levels, electrolytes, chemicals and ultraviolet (UV) light (sunlight). The right type of coating can help prevent damage from these corrosive factors.
That's why it's crucial to take all variables into consideration. From the composition of the metal substrate to the types of lubricants and coolants used to fabricate the equipment and the materials selected to pretreat the metal substrate, coatings manufacturers can help shelving and racking manufacturers specify the best paint system for any product.
The Right Type of Coating
Coatings manufacturers offer a variety of resin chemistries to improve resistance to corrosion and UV exposure, including epoxies, polyesters and urethanes, as well as hybrid coatings, which incorporate a combination of resin chemistries. Each have strengths and weaknesses.
For instance, epoxies are ideal for chemical resistance and mechanical properties, but are lacking in UV resistance and weatherability. Polyesters and urethanes offer exceptional weathering characteristics, but their benefits vary, such as great physical properties for polyesters and chip, scuff and mar resistance for urethanes.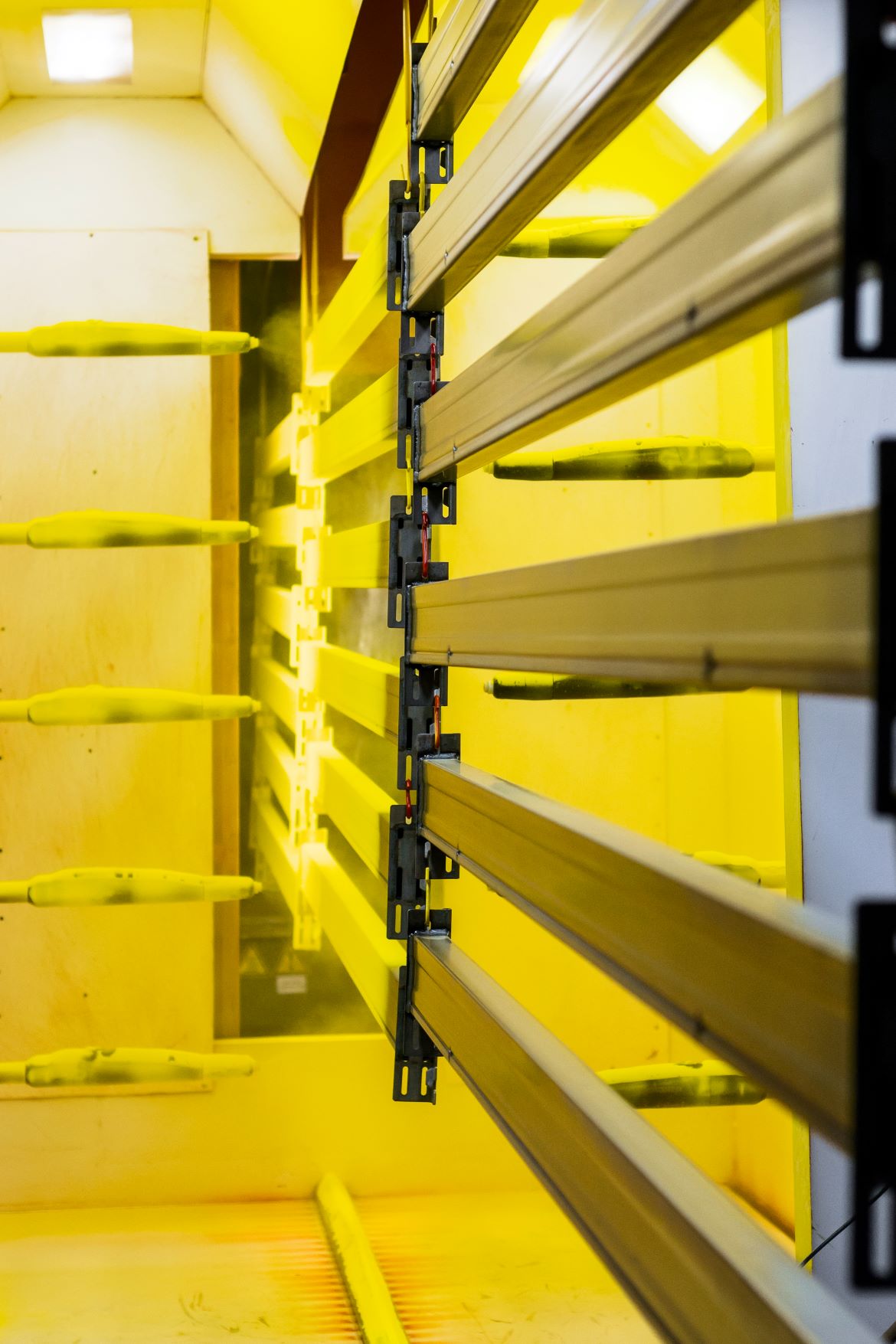 The Right Number of Coatings
Typical solutions for shelving and racking applications include two-coat systems featuring a primer coat for corrosion protection and topcoat for color, appearance and UV resistance.
Other popular options include one-coat hybrid systems that combine a mixture of resin chemistries to provide an optimal balance of corrosion protection and UV resistance.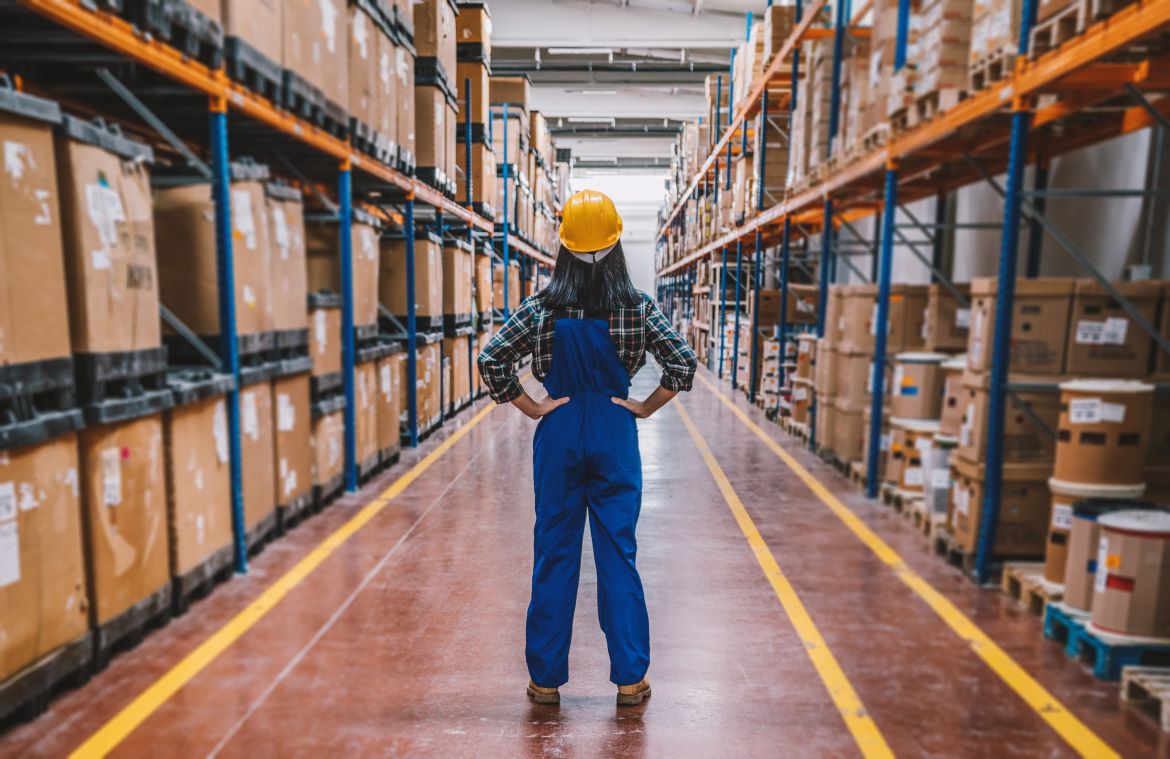 Considerations for Manufacturers
Shelving and racking components are notoriously difficult to paint. In addition to encompassing hard-to-coat shapes such as wire shelving and baskets, they can also generate a significant amount of waste due to high volumes of excess paint required to coat them.
Thanks to modern technology, manufacturers have a multitude of options and considerations when specifying paint for racking systems. Here's where to start:
Scope: Determine which products need protected.
Product: Coatings can be made to address specific needs and applications. For instance, antimicrobial-protected coatings slowly release silver ions, which helps protect the cured paint film from the growth of microbes, which can damage coated surfaces. Other considerations include anti-skid, extended UV resistance, advanced edge protection and coverage, or single coatings solutions for shelving and racking systems incorporating multiple substrates such as steel and plastic.
Product handling and storage: Determine any specific rules for handling and storage. Is there an acceptable range of temperature exposures and fixed expiration dates to ensure proper inventory rotation?
Considerations for Paint Specifications
Once these considerations have been answered, it's time to work with a supplier for the spec-writing process. Paint and pretreatment suppliers can help to identify potential vulnerabilities to corrosion. During this process, the following attributes are considered:
Base substrate: What is the rack composure – is it aluminum, cold-rolled steel, hot-rolled steel or something else?
Paint type: Determine if a liquid, powder or electrocoat is needed. From there, the resin chemistry of the desired coating can be chosen such as TGIC polyester, epoxy, urethane, etc.
Substrate preparation and protection: Determine which chemical cleaning methods should be used such as alkaline, acid, solvent-based products or mechanical cleaning methods such as shot-blasting.
Color and gloss: Color and gloss will impact the appearance. It is important to provide a specific gloss range in a paint specification because variations in gloss can cause the same color on a piece of equipment to appear as different shades.
Texture: In the shelving and racking industry, limited "orange peel" (minor paint dimpling) hides flaws and wears well over time.
Cure: Determine paint curing parameters for oven or air-drying paint.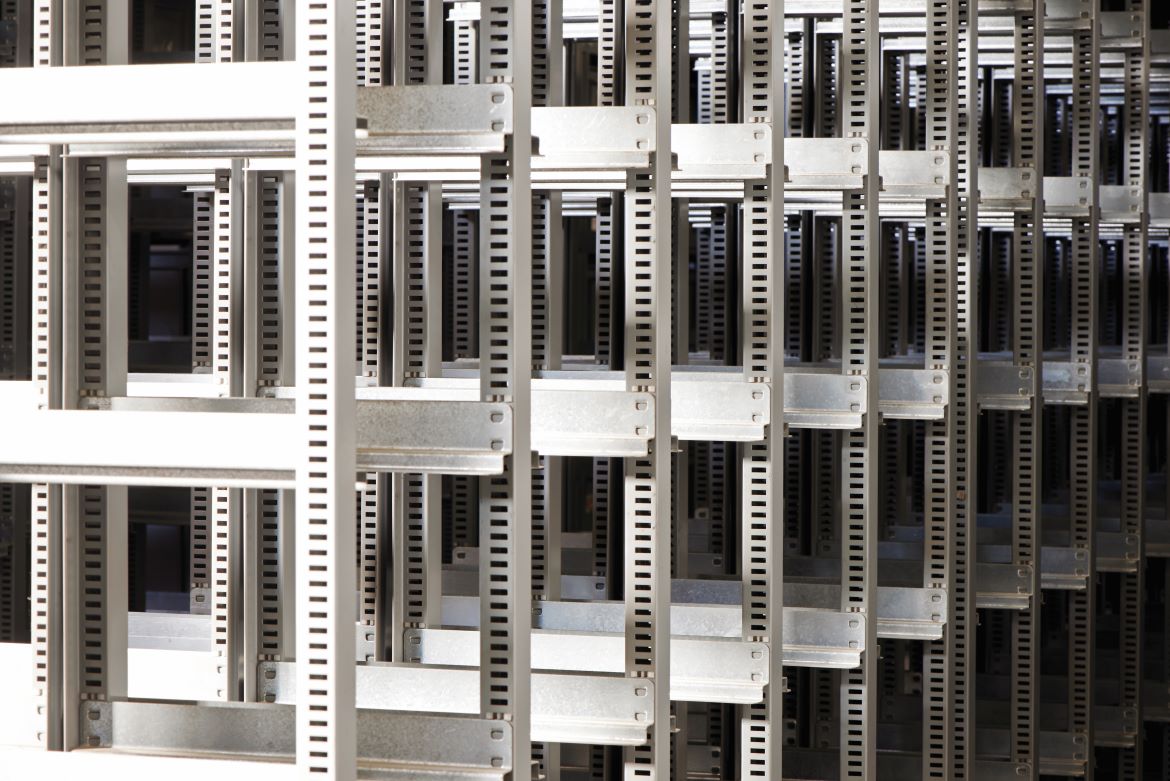 The Power of Color
Establishing and maintaining a standard color can be challenging. It is important to detail an acceptable range of color variation and to have a proven and consistent method for determining that the color of a painted part falls within specification.
Pantone, RAL, Munsell and ANSI are color-cataloging systems commonly used for these purposes, although many larger industrial product manufacturers choose to create their own in-house standards. Maintaining color standards is a topic worthy of its own article, so it is best to work with a reputable paint manufacturer to understand the intricacies of creating a color standard and how to detail its parameters in the specification.
Solutions
Shelving and racking are critical components for warehouses looking to keep up with growing e-commerce demand. That's why industrial coatings manufacturers like PPG are innovating high-edge and high-transfer coatings to provide enhanced protection and cost-savings benefits.
Specifically, PPG ENVIROCRON® High Transfer Efficiency coatings incorporate next-generation, single-coat powder coatings technology that generates transfer efficiency rates of up to 85%, improved wrapping of complex parts and enhanced control over the film thicknesses applied to those parts. PPG ENVIROCRON™ Extreme Protection Edge powder coatings deliver superior protection for sharp edges, recessed shapes and hard- to-cover features with a single coat and excellent first-pass transfer efficiency. Together, these coatings work to reduce the costs of labor, material and utilities.